Jem Carney
Lightweight Boxer
Jem Carney's biography
 Jem Carney was a British boxer who was active in the late 19th and early 20th centuries. He was born in 1882 in Birmingham, England, and began his boxing career as a lightweight fighter. Carney quickly made a name for himself as a skilled and tough competitor, and he soon moved up to the featherweight division.
Carney's most notable fight came in 1909, when he faced off against Freddie Welsh, the reigning featherweight champion. The fight was a closely contested battle, with Carney giving Welsh a tough challenge before ultimately losing the match on points. Despite the loss, Carney's performance earned him a great deal of respect in the boxing world, and he continued to fight at a high level for several more years.
Carney retired from boxing in 1913 with a record of 44 wins, 23 losses, and 7 draws. He passed away in 1954 at the age of 72. Despite his relatively short career, Carney was remembered as a tough and skilled fighter who gave his all in the ring.
1886 : N167 Old Judge
One of the rarest set from the 19th Century tobacco sports related issues. Spelled Jim on the card but seem like everyone was calling him Jem. Only 2 of those cards were graded by PSA.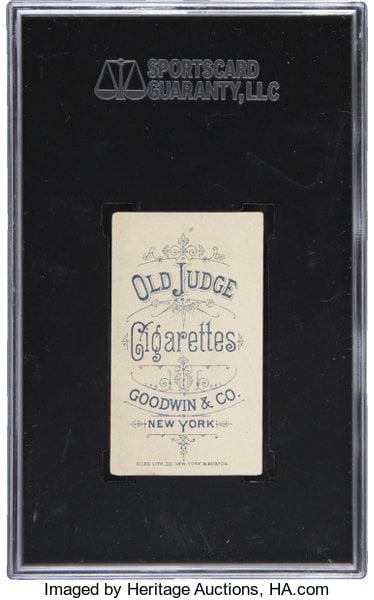 The card here was sold by Heritage Auctions in 2008 for the amount of $3107